Selfoss
There certainly are many reasons to stay in Selfoss while exploring South Iceland. Some of our favorite reasons are the closeness to all the beautiful natural attractions of Southern Iceland, the authenticity of the town, the amazing northern lights during the winter and the fact that it's simply cheaper to stay in Selfoss than in Reykjavík. So, without further ado, here is a little introduction to southern Iceland's often overlooked gem.
Quick Facts about Selfoss
Postcode: 800
Municipality: Árborg
Distance from Reykjavík: 50 km
How to get to Selfoss from Reykjavík: Route 1 (Suðurlandsvegur)
Area: 2 km2 (0.8 sq mi)
Population (2019): 8.236
Cafés: Kaffi Krús, Bókakaffið (The Book Cafe) and Riverside Café & Bistro.
Restaurants: Tryggvaskáli, Surf and Turf, Krispr, Tommi's Burger Joint and Vor.
Bakeries: Guðni Bakari and Almar Bakari.
Fast Food: Pylsuvagninn, KFC, Subway, Dominos Pizza, Hlöllabátar, Noodles, Skalli and Vefjan.
Ice Cream Shop: Ísbúð Huppu.
Entertainment: Bíóhúsið Cinema.
Gas Stations: Atlantsolía, Orkan, Olís and N1.
Notable Places in Selfoss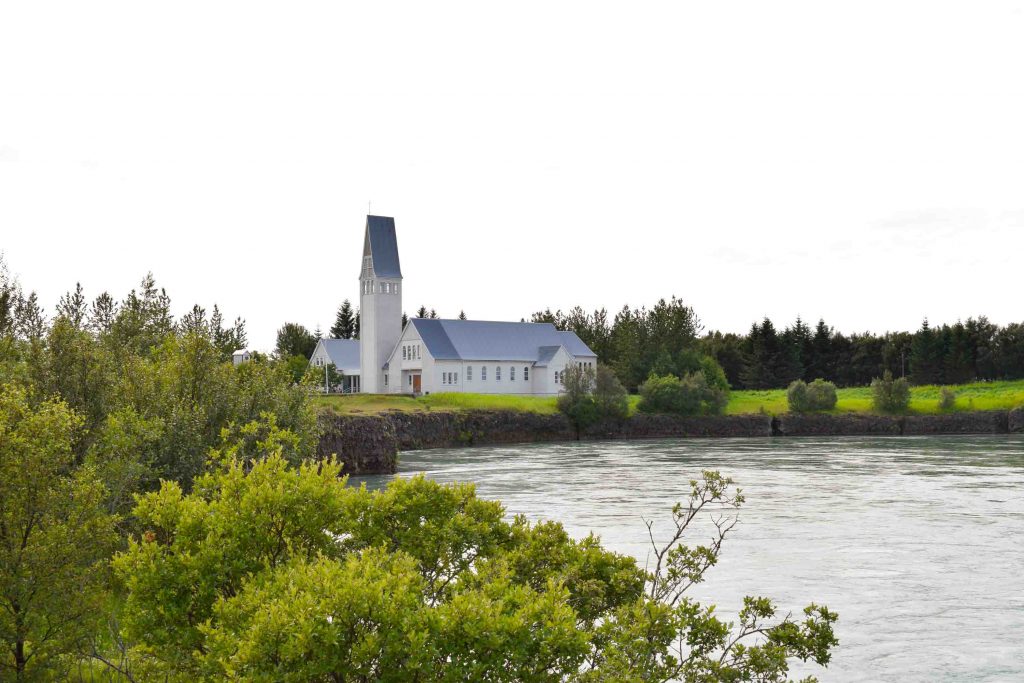 Selfosskirkja Church
The Lutheran church in Selfoss, built in 1952-1956. The church's design is somewhat unusual, with the clock tower standing independently between the church and the congregational hall. The church is located in a beautiful spot overlooking Ölfusá River, and behind the church is the churchyard, which at Christmas is decorated with colourful lights.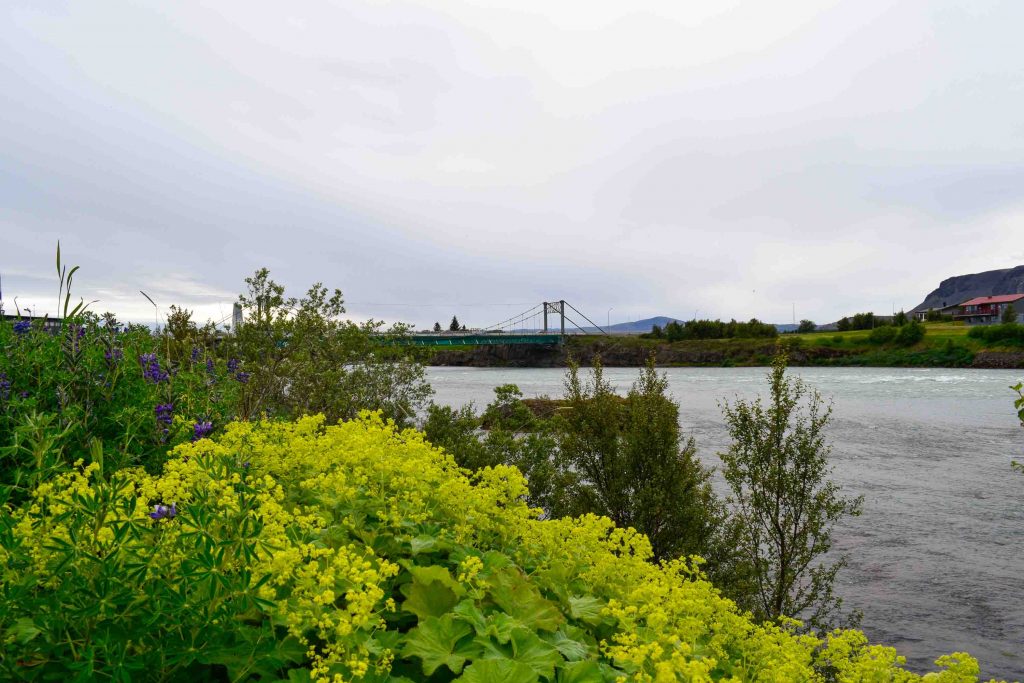 Ölfusá River
Iceland's most voluminous river, measuring on average 429m3/sec. Ölfusá's source is in the confluence of Hvítá glacial river from Langjökull glacier and The Sog spring creek from Þingvallavatn. Ölfusá is 25 km long, from the confluence to the river mouth, east of Óseyrar, close to Eyrarbakki. There are two bridges over Ölfusá; The suspension bridge in Selfoss and Óseyrarbrú bridge, west of Eyrarbakki.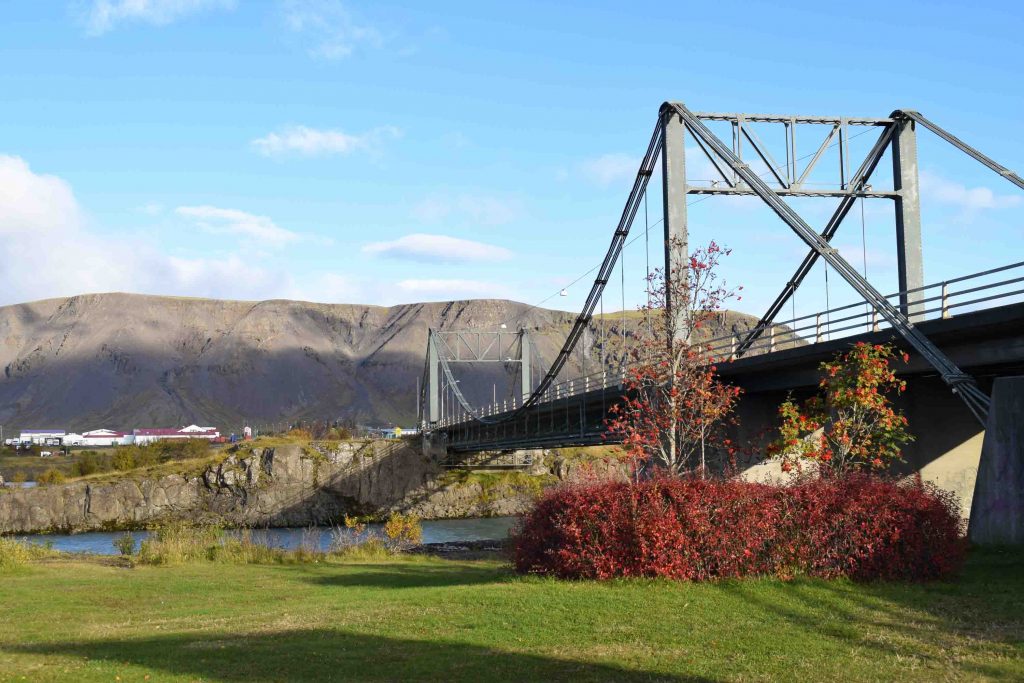 Ölfusárbrú Bridge
A landmark of Selfoss, the current suspension bridge over Ölfusá river was constructed in 1945. It's 84 meters long between the pillars, with an addition of 50 meters on land. Its width is 8.47 meters and it weighs around 2.150 tonnes (4.75 million pounds).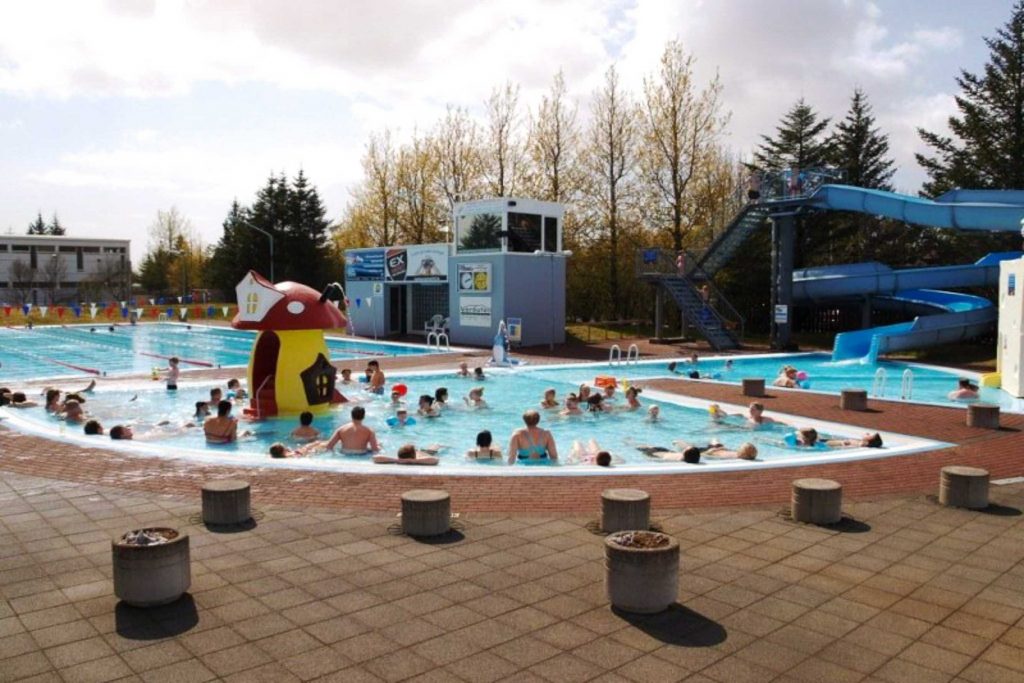 Selfoss Geothermal Swimming Pool
A fantastic geothermal pool in the centre of Selfoss, featuring an 18-meter indoor pool, a 25-meter outdoor pool, a children's pool with three slides, a wading pool, saunas, hot tubs and a cold tub. The Selfoss pool is the perfect place to rewind after a long day of exploring Southern Iceland.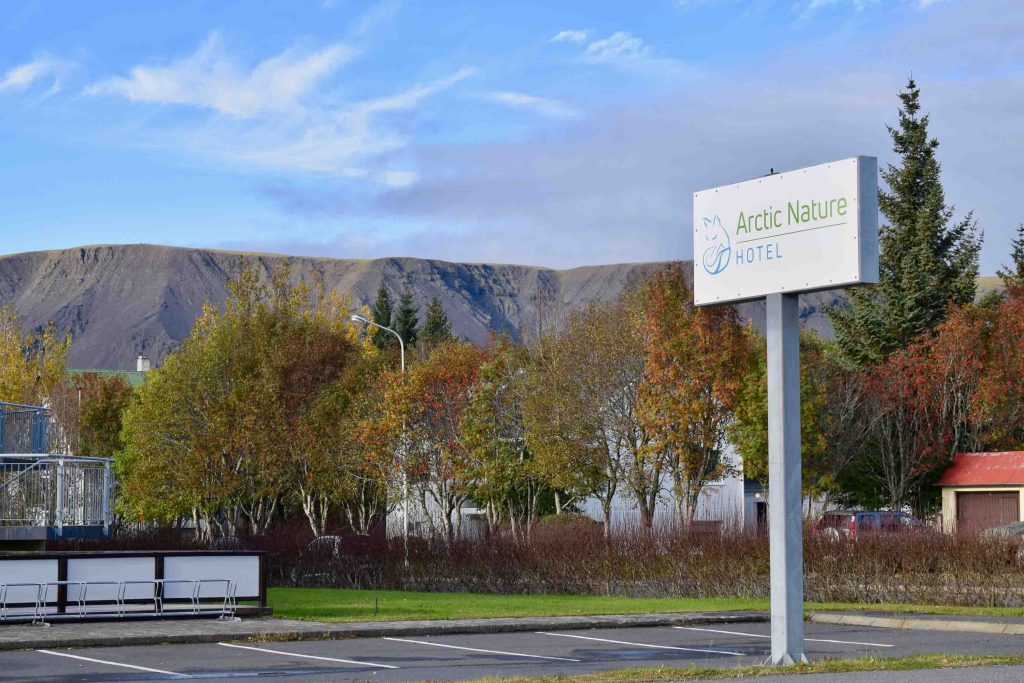 Ingólfsfjall Mountain
Selfoss's local mountain. The mountain is 551 m high, making it a great hike on a beautiful summer day, rewarded by a stunning view of Selfoss and the country side around it. Ingólfsfjall was named after the first settler of Iceland, Ingólfur Arnarson, who he is said to be buried in the diorite mound Inghóll on the top of the mountain. Legend has it, that once at night during summer, it opens up and then the treasure, buried with him, becomes accessible.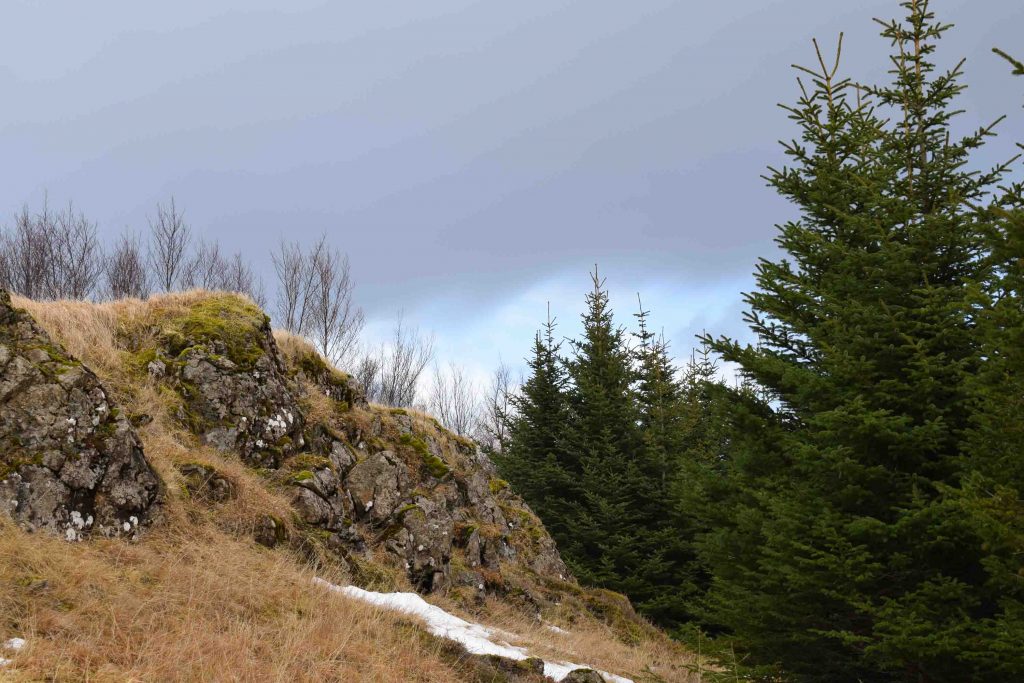 Hellisskógur Forest
A beautiful forest on the west bank of Ölfusá River, Hellisskógur is a popular recreational area for the locals of Selfoss. The forest was cultivated by Skógræktarfélag Selfoss, who acquired the area in 1986, but before that time the land was mostly swamps and mud, and it was in a very bad shape due to overgrazing of farm animals. There are many interesting trails to follow in the forrest, one of which leads to Stóri Hellir Cave. The cave was most likely formed at the end of the last ice age and is believed to be haunted.
Looking for accommodation in Selfoss?
Click here to book directly on Arctic Nature Hotel's website for our best rates!