16 Interesting Mountains in Southern Iceland
There are many mountains in Iceland and almost every town in the country has its own local mountain. Maybe you've already heard of Reykjavík's local mountain, Esja. It's a popular hiking spot and recreational area of the inhabitants of the capital city. More likely, though, you've heard of the volcanoes of Southern Iceland (yes, most of Iceland's mountains are actually volcanoes). Eyjafjallajökull volcano quickly rose to fame in 2010 and is now probably more famous than Björk (I realize she's not a volcano, but she's pretty powerful anyway).
To celebrate International Mountain Day, we've gathered a list of the most interesting mountains in Southern Iceland, all within an easy driving distance from Arctic Nature Hotel, Selfoss.
Ingólfsfjall
5 km Northwest of Selfoss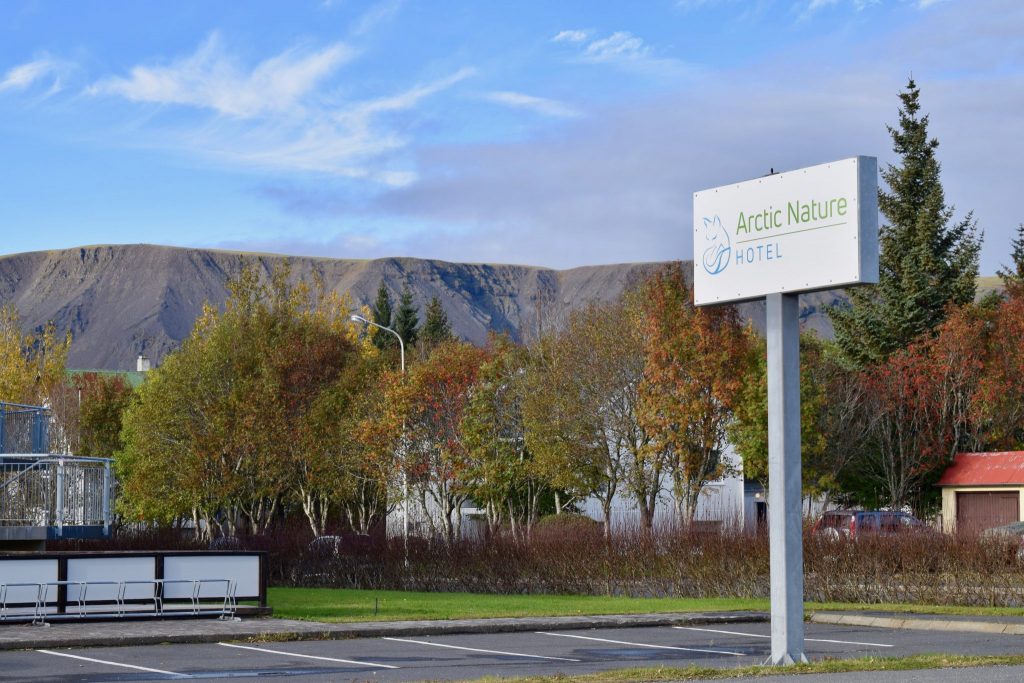 Photo: Embraced by the North / Ingólfsfjall seen from Arctic Nature Hotel, Selfoss
Ingólfsfjall is Selfoss's local mountain, and 551 m high, a beautiful landmark. The mountain was named after the first settler of Iceland, Ingólfur Arnarson, who he is said to be buried in the diorite mound Inghóll on the top of the mountain.  Legend has it, that once at night during summer, it opens up and then the treasure, buried with him, becomes accessible. The Book of Settlements (Landnáma) also tells us about Ingólfur's third winter lodgings at the southern foot of the mountain. Later, the farm Fjallstún was built there. In the 18th century, the farm was abandoned, and eventually its ruins were declared inviolate.
Miðfell við Flúðir
45 km Northeast of Selfoss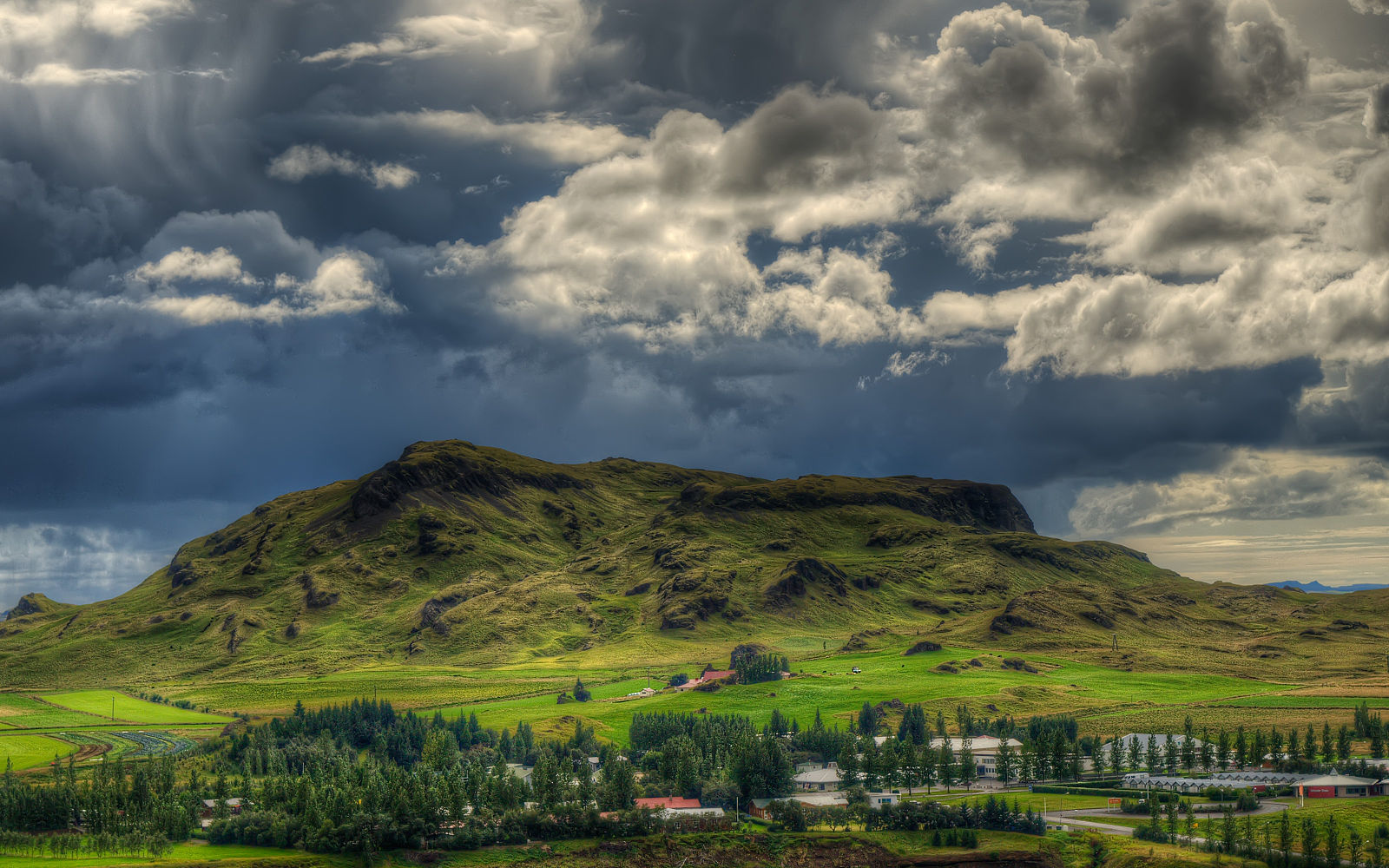 Photo: Axel Kristinsson / Wikipedia Commons 
Miðfell is a small mountain in Southern Iceland and the local mountain of Flúðir village. There is a lake is on top of the mountain, and a kelpie (aka a demon water horse) inhabits the lake. Therefore it's believed to be important to cross oneself before approaching the lake. There are many popular hiking trails on and around the mountain, and from the top there's a beautiful view of the lush countryside. The Flúðir area is Iceland's most prosperous cropland, producing vegetables, berries and herbs.
Hengill
50 km Northwest of Selfoss
Photo: Hansueli Krapf / Wikipedia Commons 
Hengill mountain range is an active volcanic area in the southwest of Iceland, close to Þingvellir National Park. Numerous hot springs and fumaroles in the 100 square kilometer area of the volcano are evidence to its continuous volcanic activity, even though it hasn't erupted for over 2.000 years. The volcanic mountain range is an important source of energy for the south of Iceland. Nesjavellir Power Station and Hellisheiði Power Station, operated by Reykjavik Energy, capture the energy. Selfoss' closest neighbour town, Hveragerði, with its multitude of hot springs, is a part of the Hengill volcanic mountain range.
Of course, Hengill is connected to numerous sagas and folk tales. One story tells of a young farmer who is said to have killed a sleeping troll woman named Jóra, while she lay in wait for innocent wanderers or horsemen on the trail over Dyrafjöll.
Þríhyrningur
65 km Southeast of Selfoss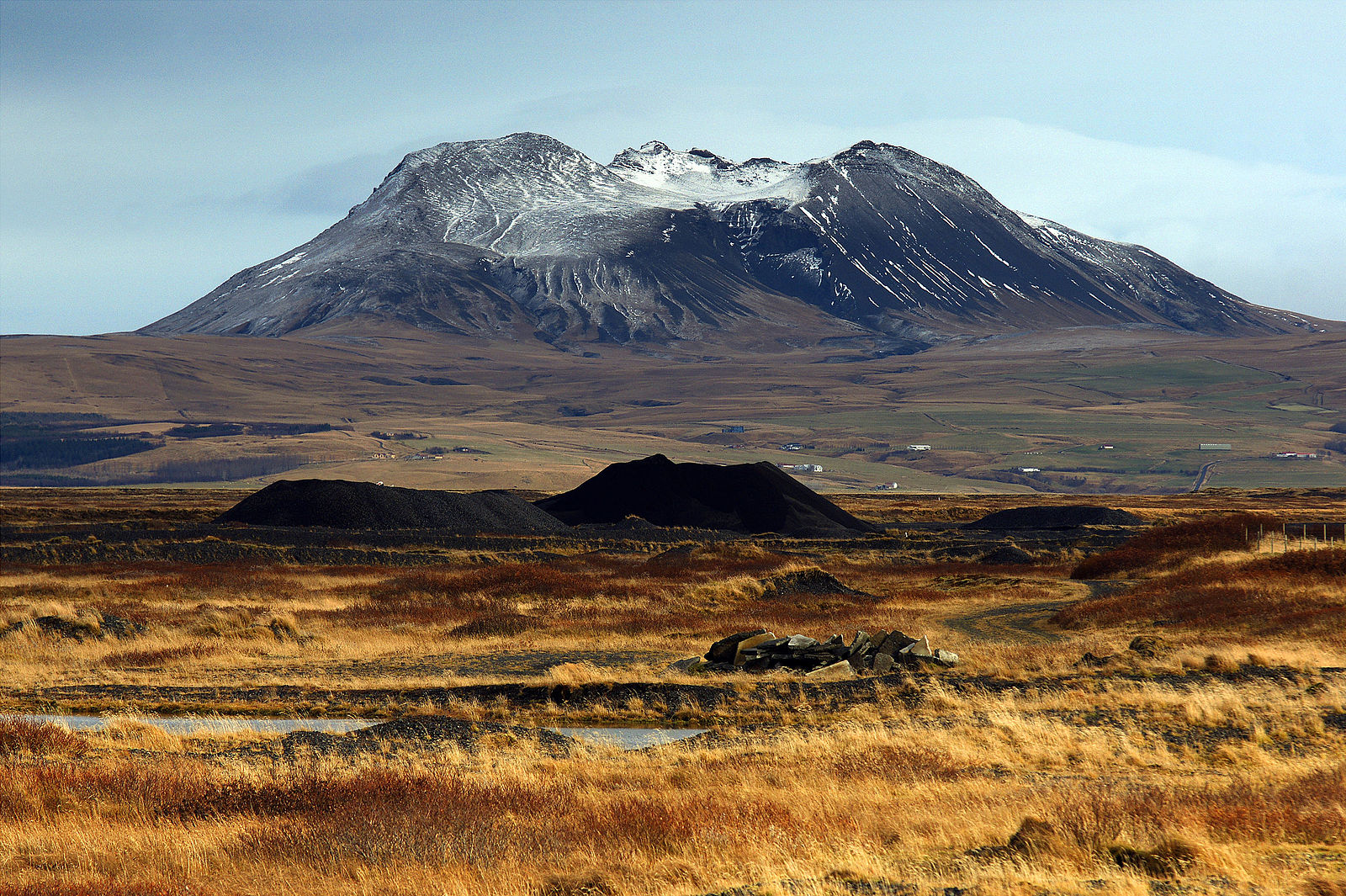 Photo: Milan Nykodym / Wikipedia Commons 
Þríhyrningur (Three Peaks Mountain) is a 678m high mountain with three peaks, as the name suggests, and with a very good view of the area in all directions.
According to The Icelandic Sagas, a man named Flosi from Svínafell used this mountain as a hideout. Flosi, with his band of men, was responsible for the burning of the farm owned by Njáll from the famous Njál's Saga. According to the legend, there is a cave that is difficult to get to in the cliffs on the north side of the mountain. Flosi hid a treasure chest in this cave. The treasure was to be used as payment if he were to be caught by his enemies.
Flosi and his men were never caught, so the chest was left in the cave until some brave men decided to fetch it. One of them managed to climb up to the cave and as he looked into the chest, there were only dry leaves to be found. He filled his pockets with leaves to show his companions and disappointed, they descended from the mountain. As they walked, the man felt his coat become heavier and as he reached into his pockets, he found to his surprise, that the leaves had turned to gold. However, the men did not go back to collect the rest of the leaves, as an eerie feeling surrounded the incident.
Hekla
70 km Northeast of Selfoss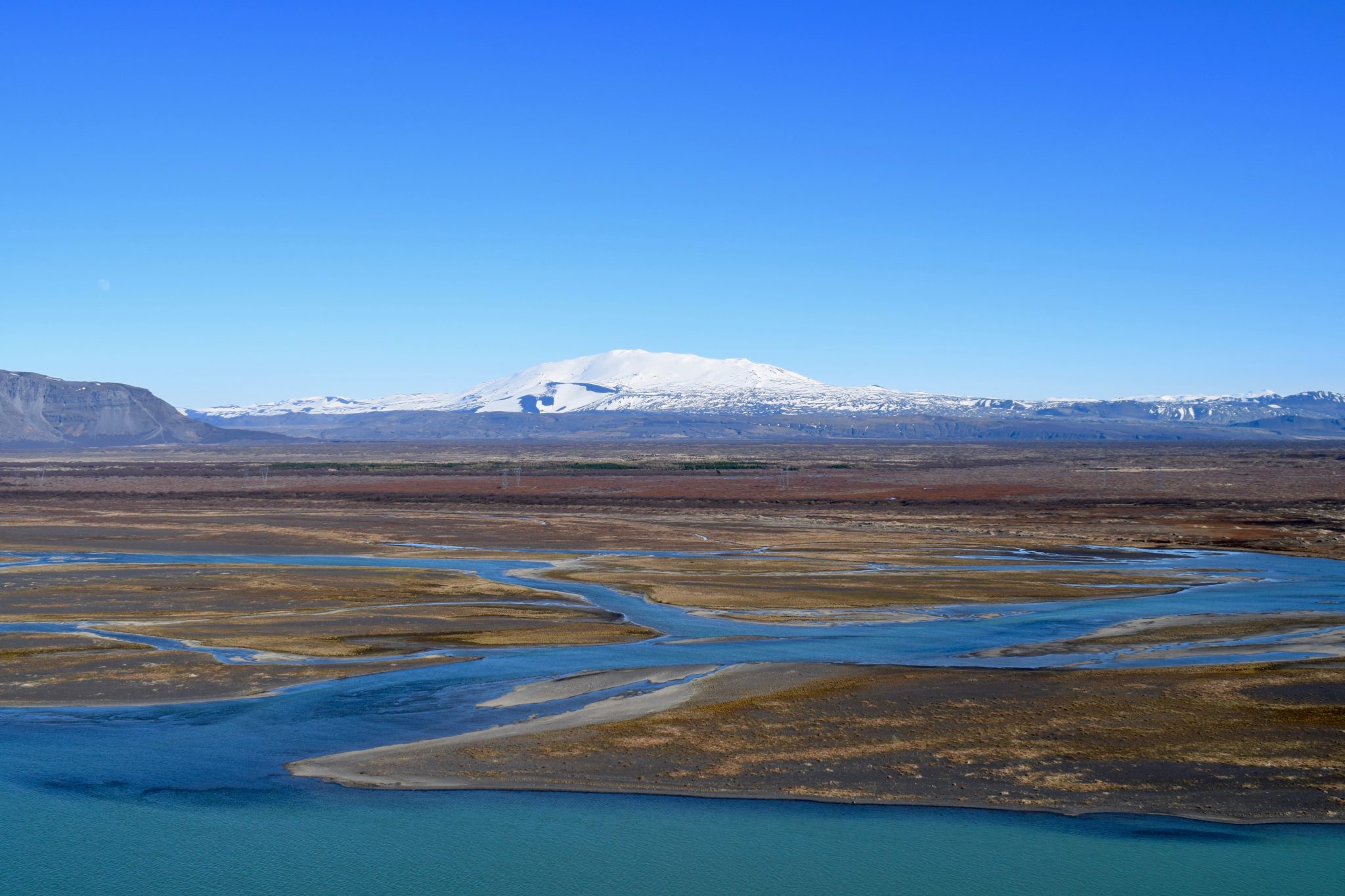 Photo: Embraced by the North / Hekla and Þjórsá river, seen from top of Gaukshöfði in Þjórsárdalur valley
Hekla is one of Iceland's most active volcanoes. Hekla has erupted at least 20 times since Iceland was settled in 874. The 1.488 m high volcano erupted 5 times in the 20th century, most recently in 2000.
After the eruption of 1104, Cistercian monks reportedly spread through Europe that Hekla was the gateway to Hell. This belief actually persisted until the 19th century. There is still a legend that witches gather on Hekla during Easter.
 Human habitation and volcanic activity has left the once forested area susceptible to erosion. A project called Hekluskógar is now working on reforestation. Its main objective is to reclaim woodlands of native birch and willow in the slopes of Hekla. This would prevent volcanic ash from blowing over nearby areas and reduce wind erosion. This project is the largest reforestation of its type in Europe and is estimated to cover 1% of the area of Iceland.
Check out a live webcam from Hekla 
Great Dímon
70 km Southeast of Selfoss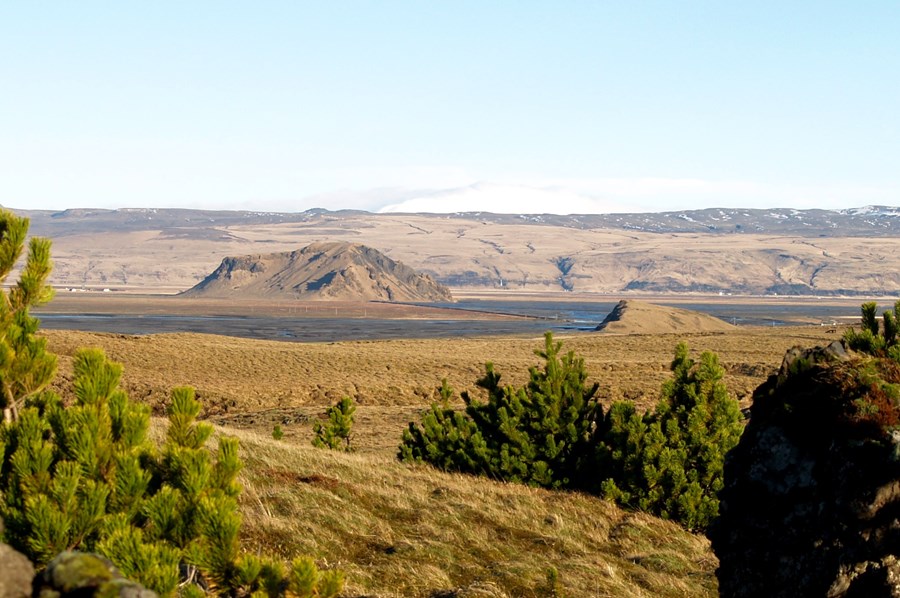 Photo: Katla Geopark
One of the most famous Icelandic sagas, Njálssaga, tells of battles fought in the area of Great Dímon during times of the settlement of Iceland. Barely a mountain by Icelandic standards, Great Dímon is a 178 meter high palagonite landmark close to Hvolsvöllur. Great Dímon (Stóri Dímon) has a sister mountain called Little Dímon (Litli Dímon). The names are thought to derive from the Latin phrase "di montes", meaning "two mountains". Great Dímon offers a beautiful view in every direction; over Markarfljót river delta, Eyjafjallajökull volcano and even to the Westman Islands, if the weather allows.
Tindfjöll
70 km East of Selfoss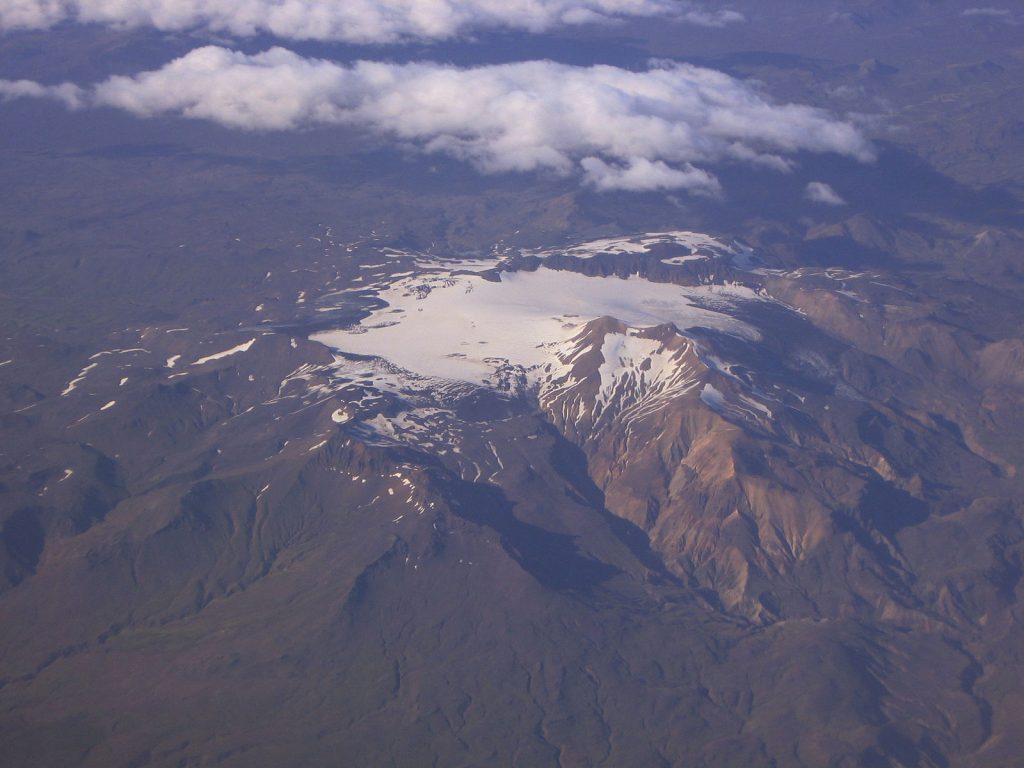 Photo: Martin Barth / Wikipedia Commons 
Tindfjöll is a dormant volcanic mountain range with many peaks. The highest peak is called Ýmir (1462m), taking its name from the giant Ýmir of Norse mythology. Iceland's smallest glacier, Tindfjallajökull glacier (11 square kilometers), is situated on a giant crater in the mountain range. A fissure explosion formed the crater, the most recent eruption estimated to have occurred at an unknown time in the Holocene.
Eyjafjöll
70 km Southeast of Selfoss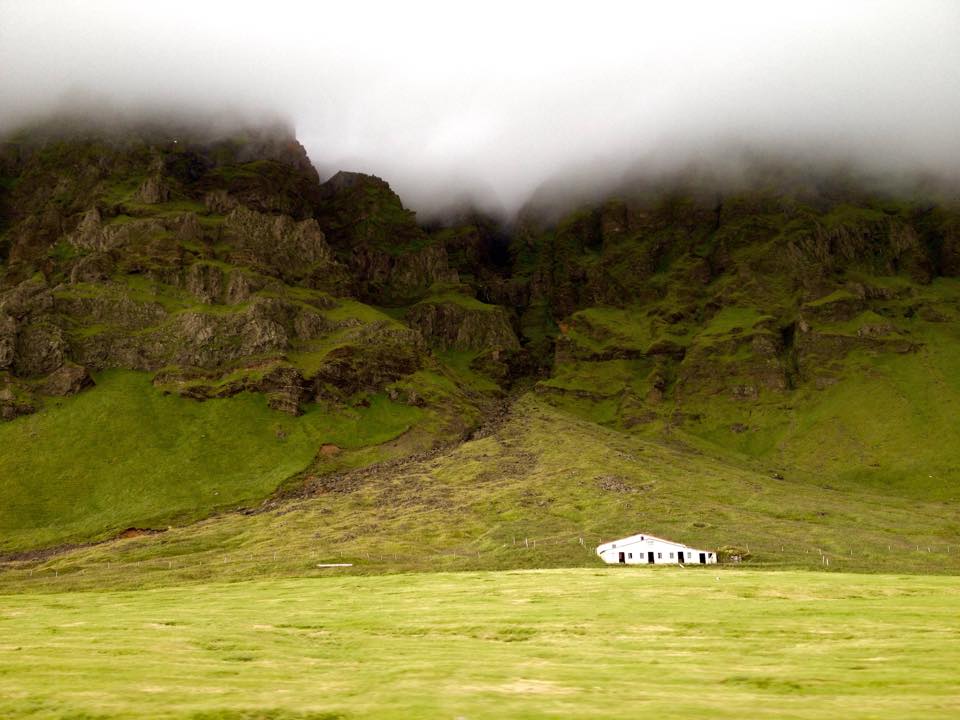 Photo: Embraced by the North / Eyjafjöll mountain range in South Iceland, often quite dramatic and mysterious
A beautiful mountain range in Southern Iceland, Eyjafjöll is the home of many of Iceland's main natural attractions, such as Seljalandsfoss and Skógafoss waterfalls. As is usual with pretty much every hill in Iceland, Eyjafjöll mountain range is the source of countless legends of trolls and elves, ghosts and other supernatural beings.
The mountain range, which extends from Markarfljót in the west to Jökulsá on Sólheimasandur in the east, draws its name (Eyjafjöll = island mountains) from the fact that The Westman Islands lie opposite it to the south. At the top of the Eyjafjöll mountain range is a glacier cap and underneath this glacier cap is the infamous volcano Eyjafjallajökull.
Eyjafjallajökull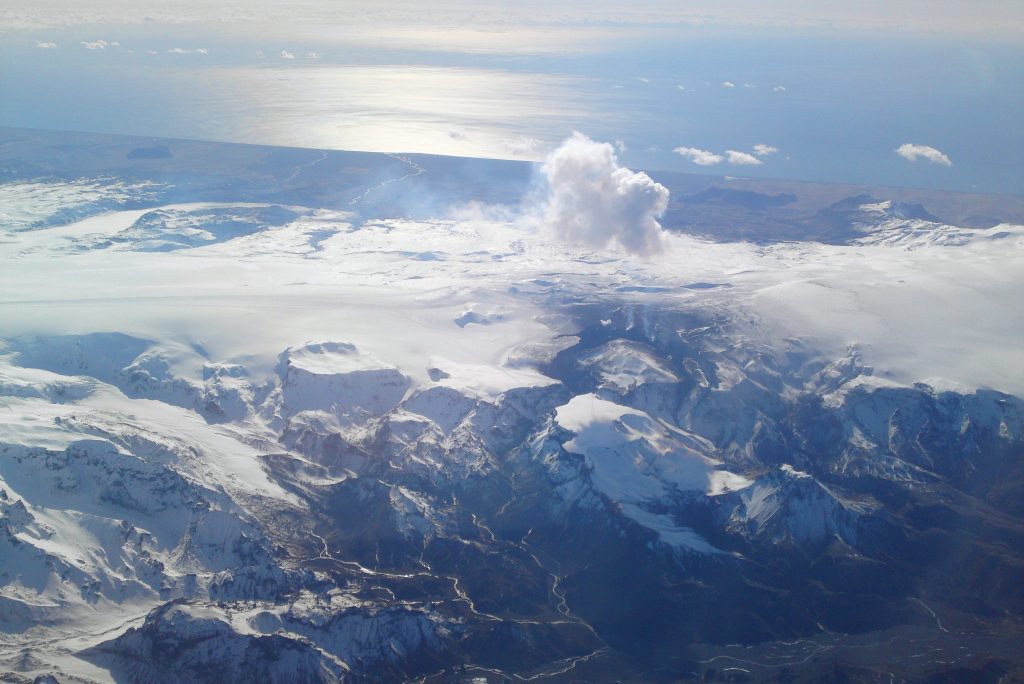 Photo: Max Haase / Wikipedia Commons 
Eyjafjallajökull is a 1.651 m high active stratovolcano completely covered by an ice cap. Eyjafjallajökull has erupted frequently since the last glacial period, and four times since Iceland was settled, most recently in 2010…  you probably heard about it. For obvious reasons, The Icelandic Met Office monitors it very closely.
Þórólfsfell
80 km Southeast of Selfoss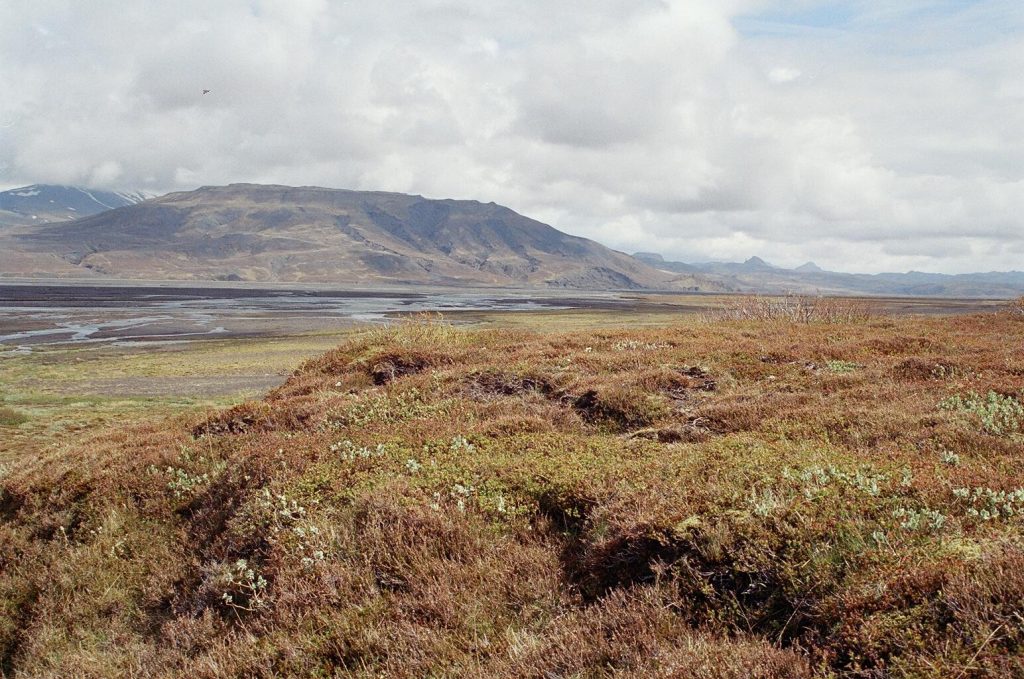 Photo: Reykholt / Wikipedia Commons 
Þórólfsfell is a 574 meter high tuff mountain. It's partially covered with coarse ash from the Hekla eruption of 1947 and with fine ash from the Eyjafjallajökull eruption of 2010. According to The Book of Settlements, Njáll, the main character from Njál's Saga, had his farm by Þórólfsfell, although no remains of the farm are visible today.
From the top of Þórólfsfell, there is a breathtaking view of three glaciers: Mýrdalsjökull, Tindfjallajökull, and Eyjafjallajökull.
Búrfell
85 km Northeast of Selfoss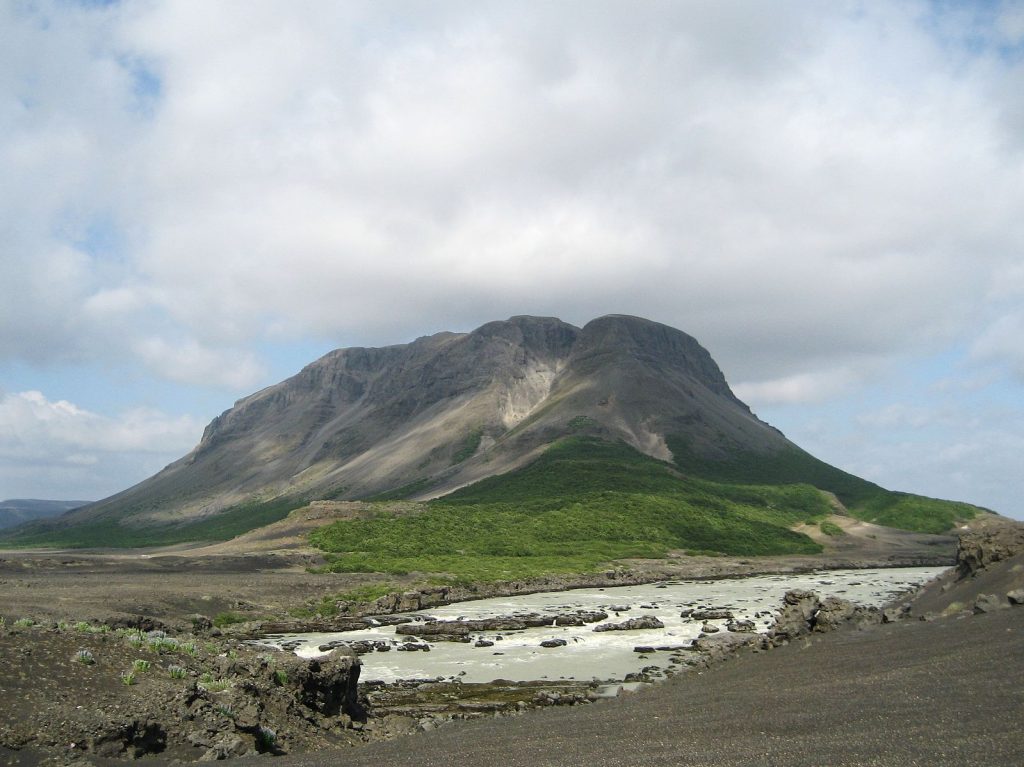 Photo: TenOfAllTrades / Wikipedia Commons 
Búrfell in Þjórsárdalur valley is a 480 meter basalt tuya. It was formed when lava erupted through an ice cap or glacier. A mountain made in this way is recognisable by the distinct shape of a flat top and steep sides. Basalt tuya mountains are rare worldwide. They are confined to areas where active volcanism is occurring at the same time as glacial coverage. The Viking farm museum Þjóðveldisbærinn (The Settlement Farm) is located at the foot of this mountain. The Settlement Farm is a replica of the original viking house Stöng, located close by the same valley. Stöng was destroyed during an eruption in Hekla in 1104.
One of Iceland's biggest hydroelectric power stations, Búrfellsvirkjun, is situated in and at the foot of the mountain. It started working in 1972 after being built mainly to produce energy for the aluminium factory Alcan in Straumsvík, close to Reykjavík.
Katla
100 km Southeast of Selfoss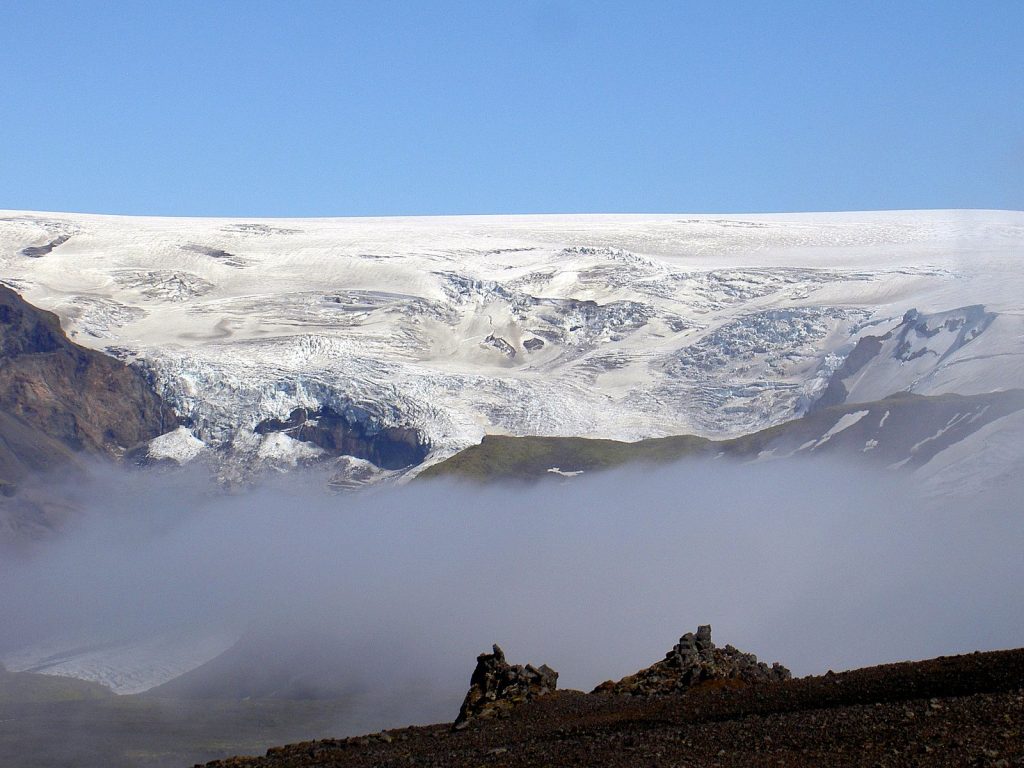 Photo: Chris 73 / Wikipedia Commons 
Katla (1.512 m) is a large active volcano in Southern Iceland. The volcano Katla has erupted at least sixteen times since 930. The last major eruption started on October 12th 1918 and lasted for 24 days. Katla, partially covered by Mýrdalsjökull glacier, is part of Katla Geopark, a nature reserve of 9.542 square kilometers (almost 9% of the country). History shows that Katla erupts 1-2 times a century, and therefore it's one of Iceland's most closely monitored volcanoes.
Check out a live webcam from Katla 
Brennisteinsalda
125 km East of Selfoss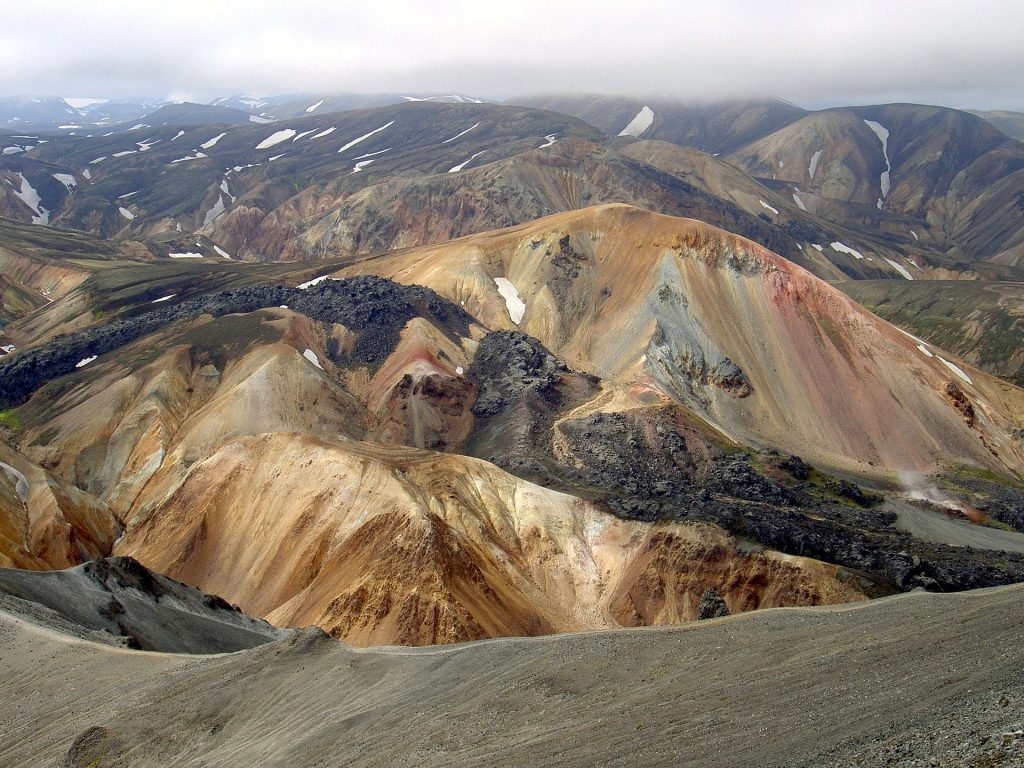 Photo: Chris 73 / Wikipedia Commons 
Brennisteinsalda is a 855 m high stratovolcano in Southern Iceland, close to Landmannalaugar and Hekla. Directly translated, it's name means sulphur wave, which refers to the sulphur spots that have coloured the mountain's sides. Possibly Iceland's most colourful mountain, Brennisteinsalda is also green from moss, black and blue from lava and ash, and red from the iron in the earth. In front of the still visibly active volcano is an obsidian lava field, while hot sulphur springs and vapour cover its sides.
Reynisfjall
130 km Southeast of Selfoss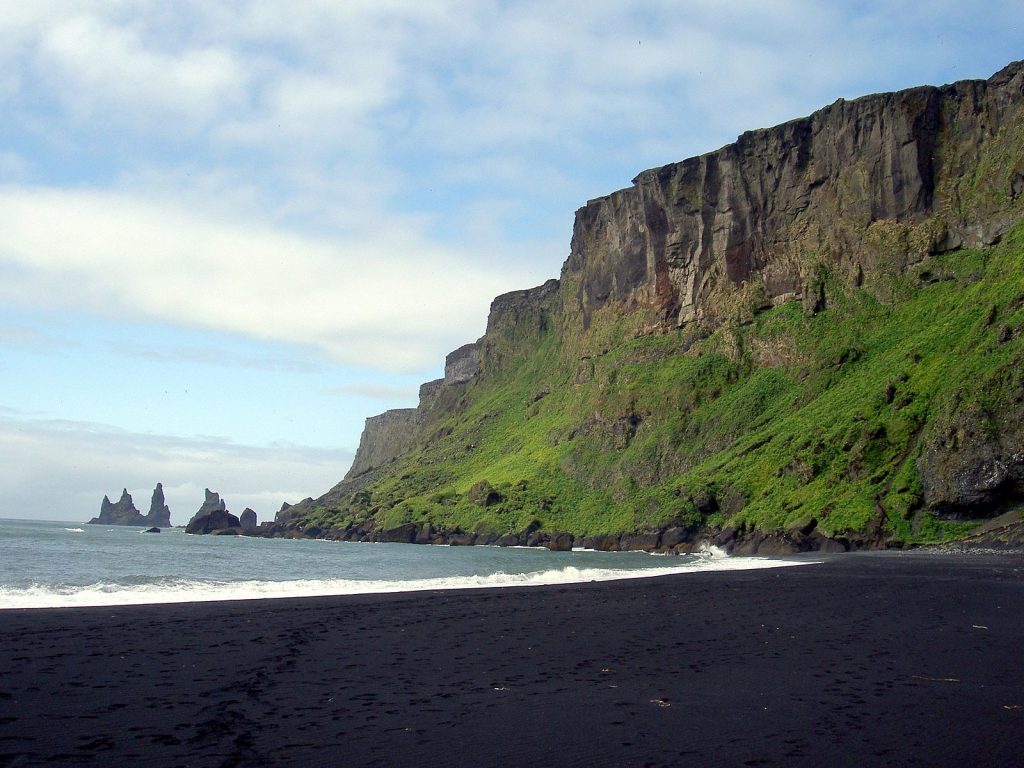 Photo: Chris 73 / Wikipedia Commons 
Reynisfjall is a 340 m high tuff mountain near the village of Vik. The mountain arose out of a volcanic eruption from under a glacier in the penultimate Ice Age.
Reynisfjall overlooks the Atlantic Ocean, Dyrhólaey Arch, Reynisfjara volcanic black sand beach and the three Reynisdrangar rocks formed by volcanic tuff.
According to folk legend, a million years ago, three trolls inhabited the mountain.
One night the trolls saw a foreign vessel moor at their coast and territory. The three trolls didn't hesitate to come to protect their territory and they fought for hours in a bloody battle until, without realizing, the dawn came, and with it, the sun. When the sun illuminated the trolls' bodies and faces, they immediately turned into 3 rocks for all eternity.
According to historians, the American Navy installed long-range navigation facility on Reynisfjall during the World War II. The American Navy also built a road to the top, which is said to be the steepest in Iceland.
Last but not least, in summer, the cliffs of Reynisfjall are full of puffins.
Hjörleifshöfði
145 km Southeast Selfoss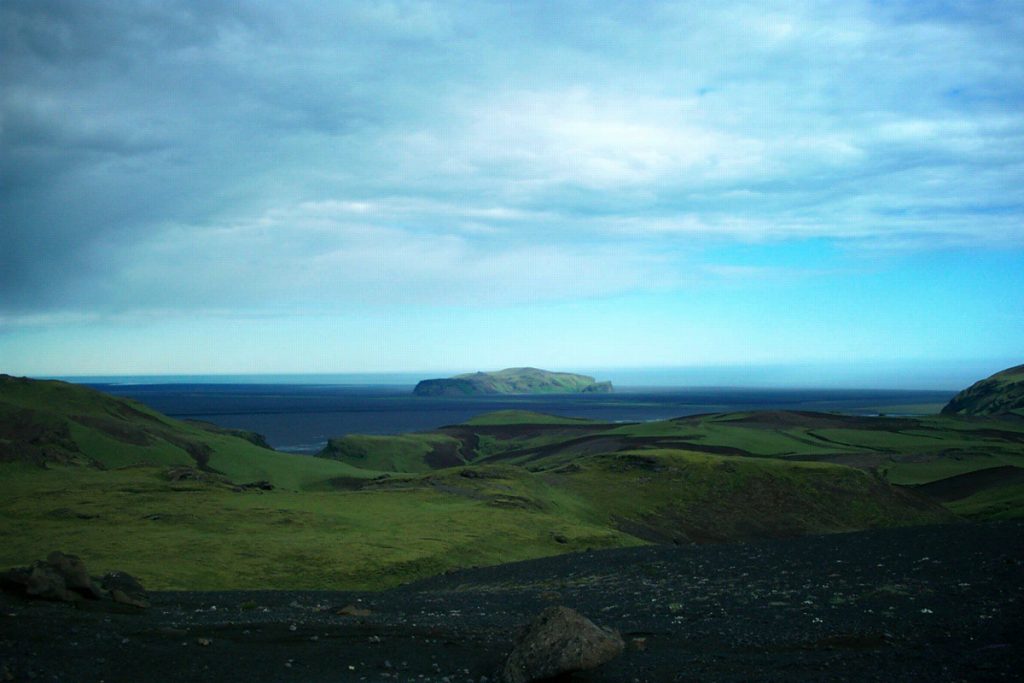 Photo: Axel Kristinsson / Wikipedia Commons 
Hjörleifshöfði is a 221 m high inselberg in Southern Iceland. It's located on Mýrdalssandur outwash plain and used to be an island in the Atlantic Ocean. At the time of the settlement in Iceland, Hjörleifshöfði was already connected to the mainland, and a fjord at the mountain's side was used to shore ships.
One of the first settlers in Iceland, Hjörleifur Hróðmarsson, gave the mountain its name. Hjörleifur was the brother of Ingólfur Arnarson, Iceland's first official settler. According to The Book of the Settlements (Landnáma), Hjörleifur settled at Hjörleifshöfði towards the end of the 9th century. His slaves eventually killed him by the roots of the mountain. The slaves then fled to The Westman Islands, where Ingólfur Arnarson took revenge for his friend and killed the slaves. Hjörleifur is said to be buried in a mound (Hjörleifshaugur) on top of the mountain.
Öræfajökull
285 km East of Selfoss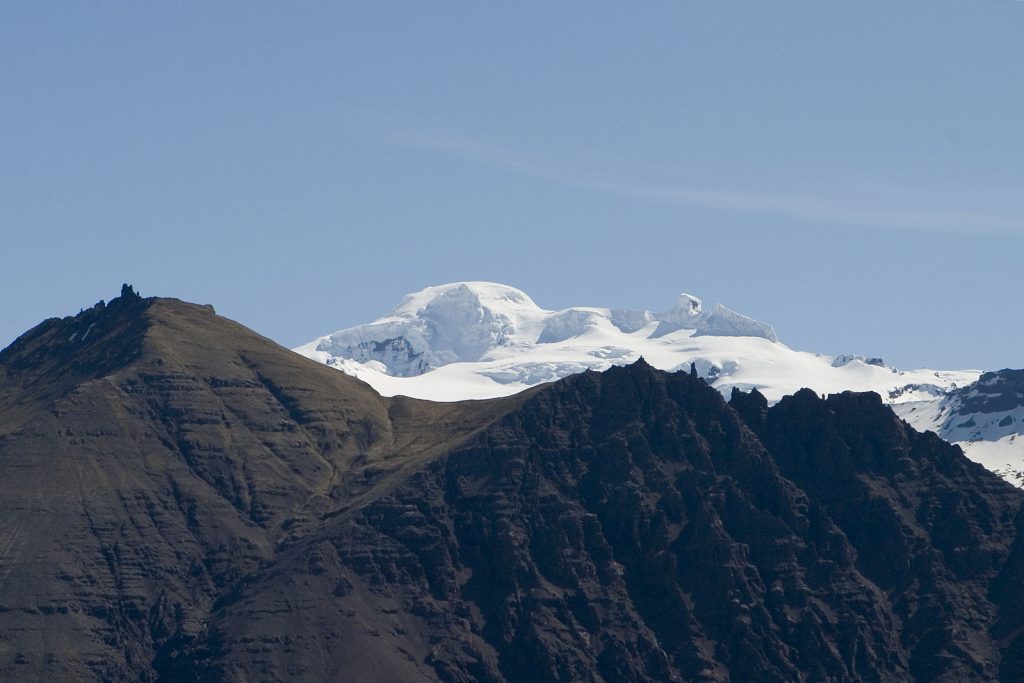 Photo: Kristinnstef / Wikipedia Commons 
Öræfajökull is an ice-covered volcano in south-east Iceland. Situated within Vatnajökull National Park, in the southern extremity of Vatnajökull glacier itself, Öræfajökull is Iceland's largest active volcano as well as the highest peak in the country (2.110 meters). Öræfajökull has erupted twice in historical times, in 1372 and 1728. The 1362 eruption was an explosive one, causing the destruction district of Litla-Hérað due to floods and tephra fall. It took more than 40 years for the area to be settled again, and by that time the area had become known as Öræfi. The name literally translates to an area without harbour, but in Icelandic it took on the meaning of wasteland. The 1728 eruption was smaller, but massive flooding still caused some damage. Öræfajökull tremors frequently and The Icelandic Met Office therefore monitors it closely.
How many of these mountains have you seen?